Image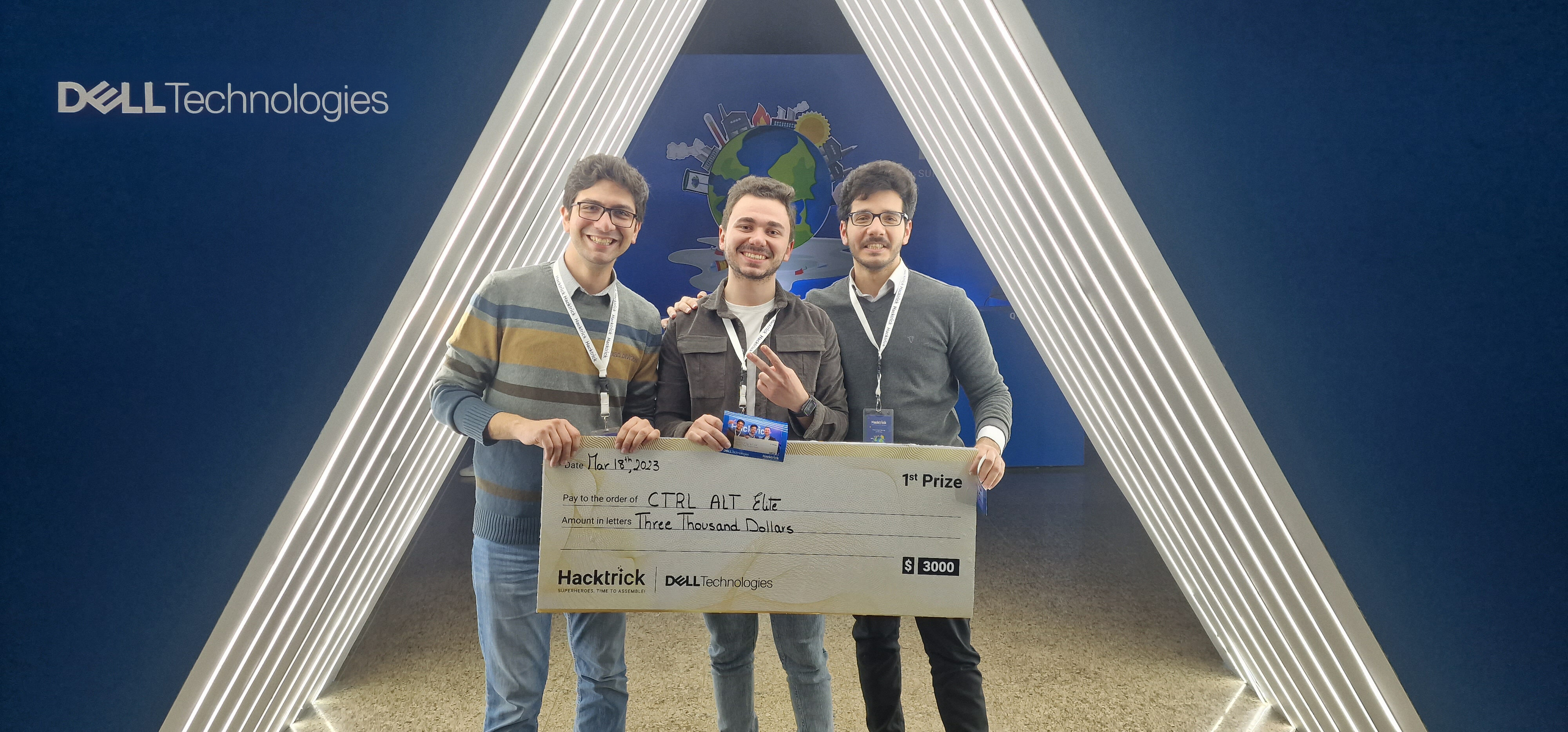 Our ECE Students Winning 1st Place in the Hacktick Egypt 2023 - Dell Technology Competition
We take such pride that Mohab M. Eid, Mohamed Khaled, and Hazem Antar, our Electronics and Computer Engineering (ECE) students, represented Nile University in the Hacktick Egypt 2023 - Dell Technology Competition. The engineering students won 1st place nationally, where about 250 other teams participated from different universities.
The competition challenges were about Cyber Security, AI, and Software Engineering, where they faced a competitive environment that tested their technical abilities and mindset.
Mohab M. Eid, one of the team members who won, stated that "After a full week without sleep and hard work, we can proudly say that it was a great experience to be part of such a competition that simulated the real environment as we learn a lot about how to optimize the solution time complexity and the architecture as well the cyber security."
The School of Engineering and Applied Sciences and Nile University's community are thrilled to congratulate them for their efforts and for representing their university in the best way possible.