Image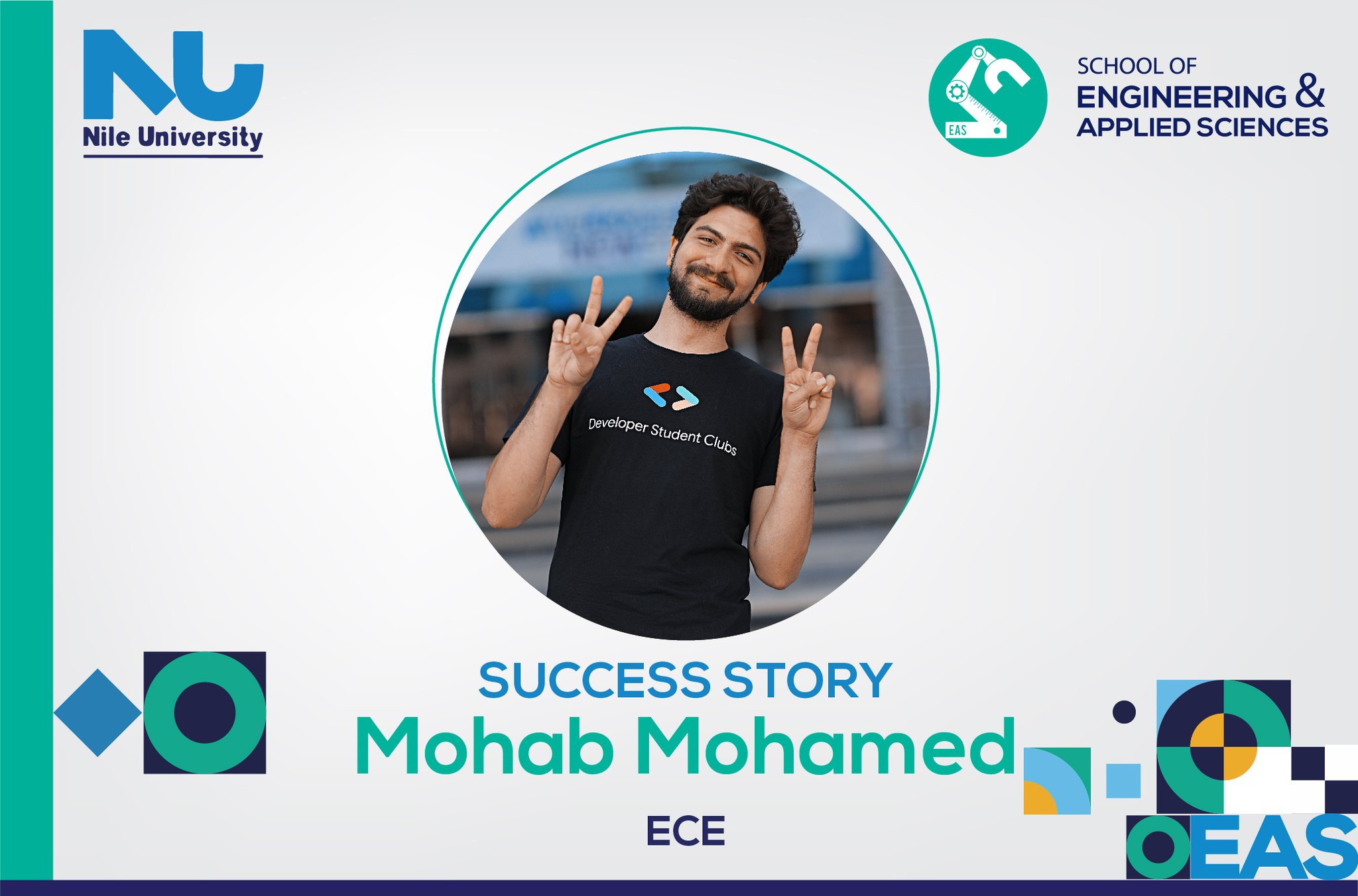 Mohab Mohamed Eid
Mohab Mohamed Eid is an Electronics and computer engineering program student at Nile University.
His Achievements:
Certificate of Appreciation for being JRA for WINC Research Center during summer intern 2021
Selected to be Lead of GDSC Nile University by Google Ecosystem at 25/7/2021
Certificate of Appreciation for being JTA during fall 2020, spring 2021, and fall 2021 by the Dean of Engineering school
Dean's honor for having a top academic performance for spring 2021, and fall 2021.
Being one of the top 10 teams all over Egypt with Mohamed Khaled and Hazem Antar in Hacktrick AI hackathon that Dell organized
Semi-Finalist in AUC Real-life competition with Mohamed Tarek, Ahmed Ayman, Micheal Adel.
Organized Techday Cairo, which was a tech event in all software technologies, by GDSC Nile University.
Organized Solution Challenge Egypt which was the first version of google competition all over Egypt and was recognized and appreciated by the google ecosystem in MENA region.