Image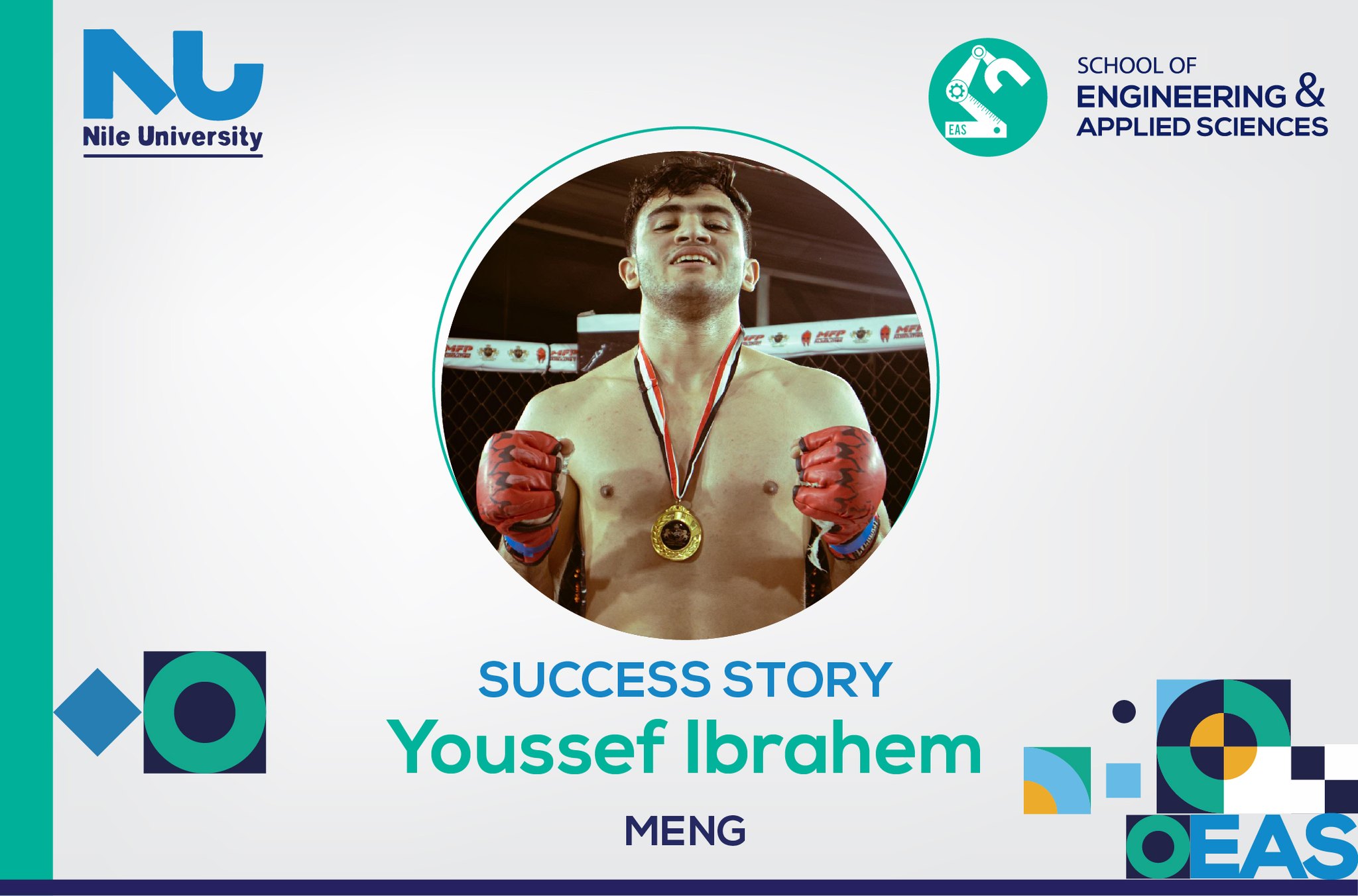 Youssef Ibrahim Mohammed
Youssef Ibrahim Mohammed is a Mechanical Engineering program student at Nile University.
His Achievements:
MMA (Mixed Martial Arts) player playing with Kickbox style.
The 1st Kickbox Junior Kickbox champion in Kuwait 2019/2020.
The 1st in a match by the decision of the judges in the MFC (Monster Fighting Championship) in Egypt on 4/10/2021.
The 1st knockout in a match in the MFC Championship in Egypt on 10/10/2021.
The 1st  in a match in AUFC ( Arabic fighting championship ) by stopping the doctor for the match in the first round after the opponent was unable to complete the fight in Cairo stadium on December 10th.
The 1st in the Egyptian national team to qualify for MMA in the Olympic center.
The1st in the MFC match, by the decision of the referees on March 30th in Egypt.