Image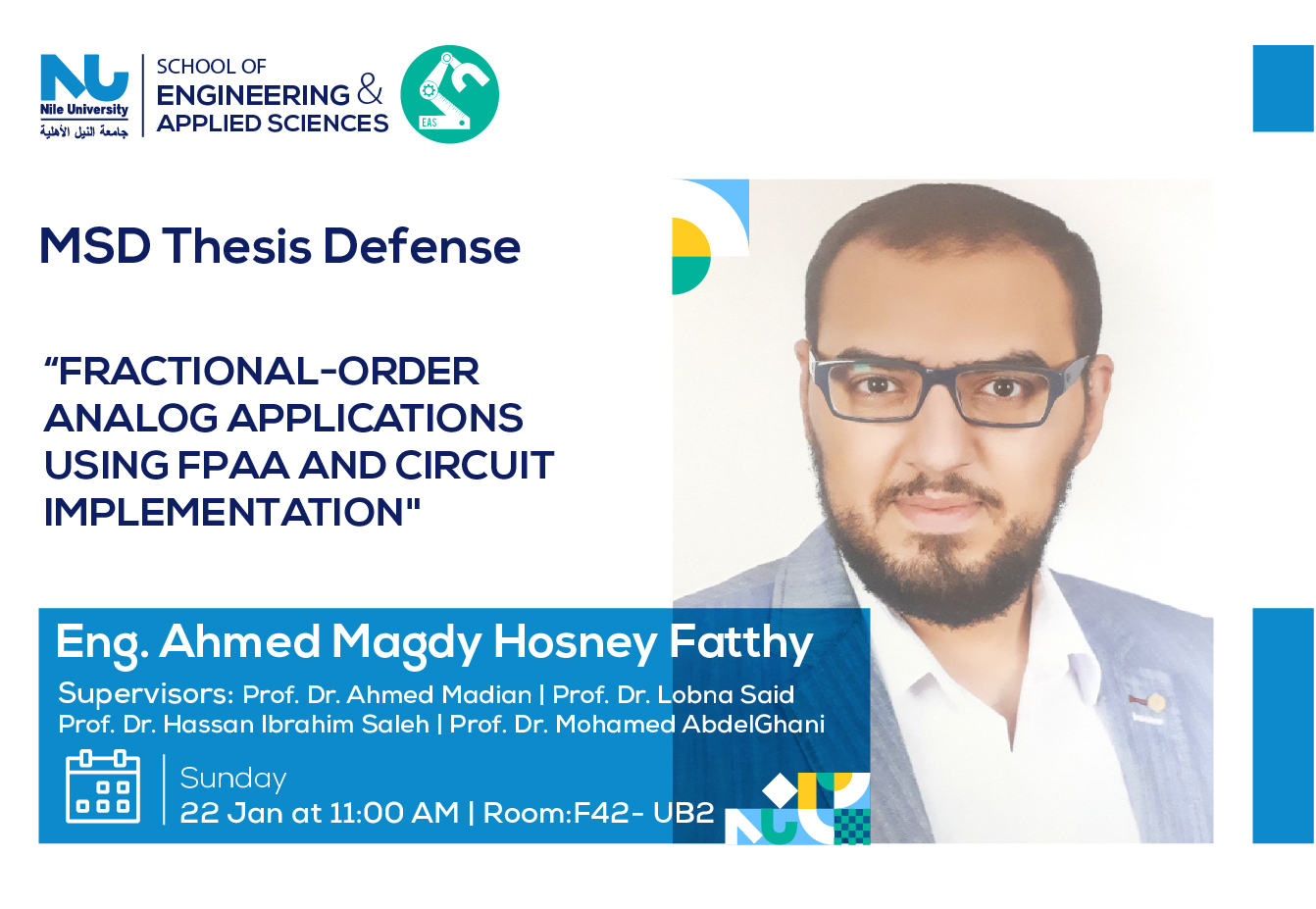 Eng. Ahmed Magdy Hosney Fatthy MSD Thesis Defense Announcement
School of Engineering and Applied Sciences invites you to attend the MSD postgraduate program thesis defense for Eng. Ahmed Magdy Hosney Fatthy, titled " Fractional-order Analog Applications Using FPAA and Circuit Implementation," supervised by Prof. Ahmed Madian and Dr. Lobna Said. In addition, the External Committee consists of the following: 
Prof. Dr. Hassan Ibrahim Saleh - Industrial Irradiation Division, NCRRT, Egyptian Atomic Energy Authority. 
Prof. Dr: Mohamed Abdelghani Salem - Dept. of Electronics, Faculty of Information Engineering and Technology -GUC 
The defense will be conducted on Sunday, 22 January at 11:00 AM, in room F42 - UB2. 
Hope to see you all there.